Data Protection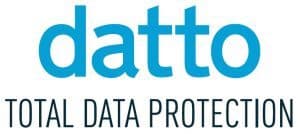 The world's leading provider of MSP-delivered IT solutions
As the leading global provider of security and cloud-based software solutions purpose-built for Managed Service Providers (MSPs), Datto believes there is no limit to what small and medium businesses (SMBs) can achieve with the right technology. Datto's proven Unified Continuity, Networking, Endpoint Management, and Business Management solutions drive cyber resilience, efficiency, and growth for MSPs. Delivered via an integrated platform, Datto's solutions help its global ecosystem of MSP partners serve over one million businesses around the world. From proactive dynamic detection and prevention to fast, flexible recovery from cyber incidents, Datto's solutions defend against costly downtime and data loss in servers, virtual machines, cloud applications, or anywhere data resides. Datto has won awards for its rapid growth, product excellence, superior technical support, and for fostering an outstanding workplace.
Datto was founded on technical innovation...
Datto creates innovative technology that enables MSPs to protect small and medium businesses against threats and minimize business downtime. In an increasingly complex IT environment, we provide solutions to the challenges MSPs face every day, while creating margins to grow their businesses.
then grew into an industry leader and loyal partner...
We've spent more than a decade working exclusively with MSPs, and that means more than just building innovative products. We've also built genuine relationships with partners across the globe. From our front-line sales teams through our unmatched support, events and partner success teams, supporting our MSP community always comes first.
and we're all-in for the future of our global MSP community.
Since inception, we have tailored our business to meet MSPs' unique needs. This includes our subscription-based pricing model, policies, success, support, and programs, as well as renowned events like DattoCon. Our entire business model is built on enabling MSP growth
Resources
Use our Recovery Time & Downtime Cost Calculator to focus on a handful of simple metrics that might come into play during a downtime event, and start a general analysis of what an outage could mean to your business. The results of this calculator are meant to help estimate loss, and does not calculate actual loss.

Datto Presentation
SIRIS can recover from any downtime scenario reducing both client downtime and the pressure MSPs face when every second counts. From file level restore to instant virtualization of an entire system to bare metal recovery, SIRIS gives MSPs the flexibility to recover data anytime, anywhere.
Datto's Annual Global State of the Channel Ransomware Report comprises statistics pulled from a survey of more than 1,000 managed service providers (MSPs) around the world. The report provides unique visibility into the state of ransomware from the perspective of the IT channel and their small and medium business (SMB) clients who are dealing with these infections on a daily basis. The report provides a wealth of detail on ransomware, including year-over-year trends, frequency, targets, impact, and recommendations for ensuring recovery and continuity in the face of this growing threat.